It's been a horror tourism season, but as accom looks to fill autumn and winter beds there's one visitor no wants checking in.
Bed bugs induce itchy welts and ugly reviews and are particularly likely to be on the march during times of high tourism movement – which means once visitation starts to get back on track, accom should be vigilant about the pinhead-sized parasites.
According to Netherlands-based scientist Bastiaan Meerburg, the emergence of house sharing platforms is prompting a resurgence in pests globally.
"All those people who rent out their house through Airbnb to a few dozen people do not know who they are bringing into their house," he said earlier this year.
"It is a very small animal that hides in cracks and seams. Once you have bedbugs in the house, then really everything has to be taken apart, there is a lot of work in it."
Entomologists from London to Auckland have identified the double whammy of fewer legal pesticides and an increase in cheap travel as causes for increased bed bug activity around the world.
The good news is while they may be resilient, plentiful and superb travellers, there are effective treatment and prevention measures available to cut short their stay.
Prevention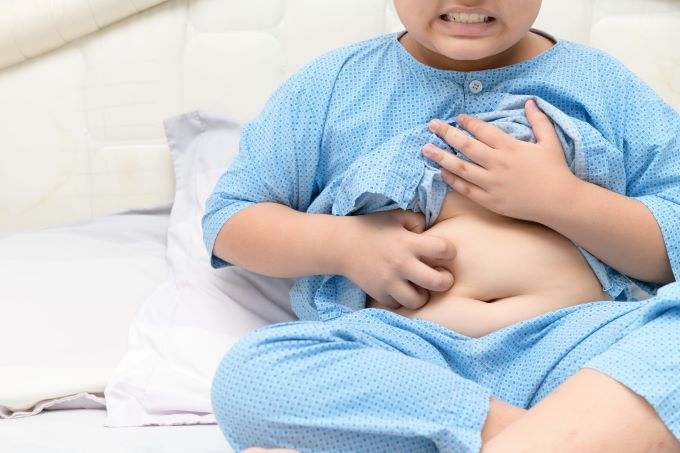 The best cure, as they say, is prevention, and while it's naïve to think you can ever bug-proof you property, there are ways to minimise risk.
1)      Provide luggage racks
These help guests avoid them putting their bags on the bed and giving any hitchhikers a free ride onto mattresses.
2)      Make detectives of your staff
Ensure your housekeepers are familiar with what bed bugs look like and can identify the tell-tale signs of their presence.  They should always check the bed and bedding when cleaning or making up a room.  All establishments should also conduct regular more thorough checks of all rooms. Although most will be found in the bedding, they will also travel to other areas such as bedside tables.
3)      Invest in detecting traps
These will quickly provide evidence of a bed bug infestation.  If one is found, there are likely to be more, and immediate action should be taken.
4)      Use bed bug-resistant mattress and pillow encasements
Quality options will have a dust-proof flap and tamper-proof seal, making the mattress or pillow bed bug entry and escape proof, whilst also ensuring allergens can't become airborne. Cover the mattress encasement with a waterproof fitted mattress protector for easy removal and regular washing with other bedding.
5)      Fit bug-trapping caps to bed castors
These are discrete screw-in barrier caps which are chemical free and designed to prevent bed bugs accessing the body of a bed via its legs.
6)      Wash linen on hot
Always wash and dry bedding at the highest permissible temperature allowed.  Bed bugs don't like heat.
7)      Vacuum seal
After vacuuming rooms, always make sure the contents from the vacuum are sealed in a plastic bag and discarded in a bin outside.   Even if you haven't seen them, the vacuum may have picked up a bed bug or their eggs.
Detection
Contrary to popular belief, bed bugs do not mean a dirty room. They can latch onto luggage or clothes causing infestations in the cleanest of environs.
To detect them, you first need to know what you are looking for.
Bed bugs have small, flat oval bodies.  Adults are brown in colour, reddening after feeding. Fully grown they are about 4-5mm in length, small but visible.
They are primarily nocturnal and hide well in crevices, so it's often not the bed bugs, but signs of their infestation, that are detected first. Little brown or black faecal dots on linen or mattresses are a giveaway, as are shredded bug skins, squashed dead bugs and tiny white eggs.
Treat them yourself or call in the experts?
Bearing in mind the breeding cycle of the female bed bug, which lays 2-3 eggs per day, it's advisable to call in the experts on this one.
Pest control experts are licensed to treat the areas infected by the bugs with a much stronger insecticide than accom operators can safely use.
Reputable companies will employ licenced pest controllers and will be a member of the AEPMA (Australian Environmental Pest Managers Association), adhering to national 'bed bug code of practice' guidelines and have undertaken specific training in bed bug removal.
They should provide ongoing inspections, as often more than one treatment is needed to completely eradicate bed bugs.
Although heat treatments may be an option, pesticides will most likely be required, so check on what residual chemicals may be left and how long the property needs to be left unattended.
The guest who cried bed bug
Remember, guests can be like Google doctors when it comes to bug detection. Just because they think they've seen one, they may well have mistaken it for a harmless creepy crawly.
"I can't tell you the number of times that a guest just sees a bug near a bed or on a bed and makes an assumption," Victoria Agredo, a hospitality industry veteran, told USA TODAY Recently.
"An untrained eye checking a room for themselves really isn't that helpful. They may find something, or they may create a panic over nothing."